CDE
universe
Past event
San Francisco, California
Gitpod's conference for you to learn about cloud-first developer tools and build connections with the developer community.
All about
CDE adoption journeys
AI code assistants
Next-Gen editors
Ephemeral databases
Generative AI
Secure remote access
Secrets management
Developer productivity

Our first ever,

in-person conference
Thank you all for attending CDE universe and making it such a memorable conference. The energy and enthusiasm around CDEs in one space was unmatched!


We can't wait to bring everyone together once again.
Thanks to all speakers
The future of CDEs is here. View the recording to learn more about it.
View recordings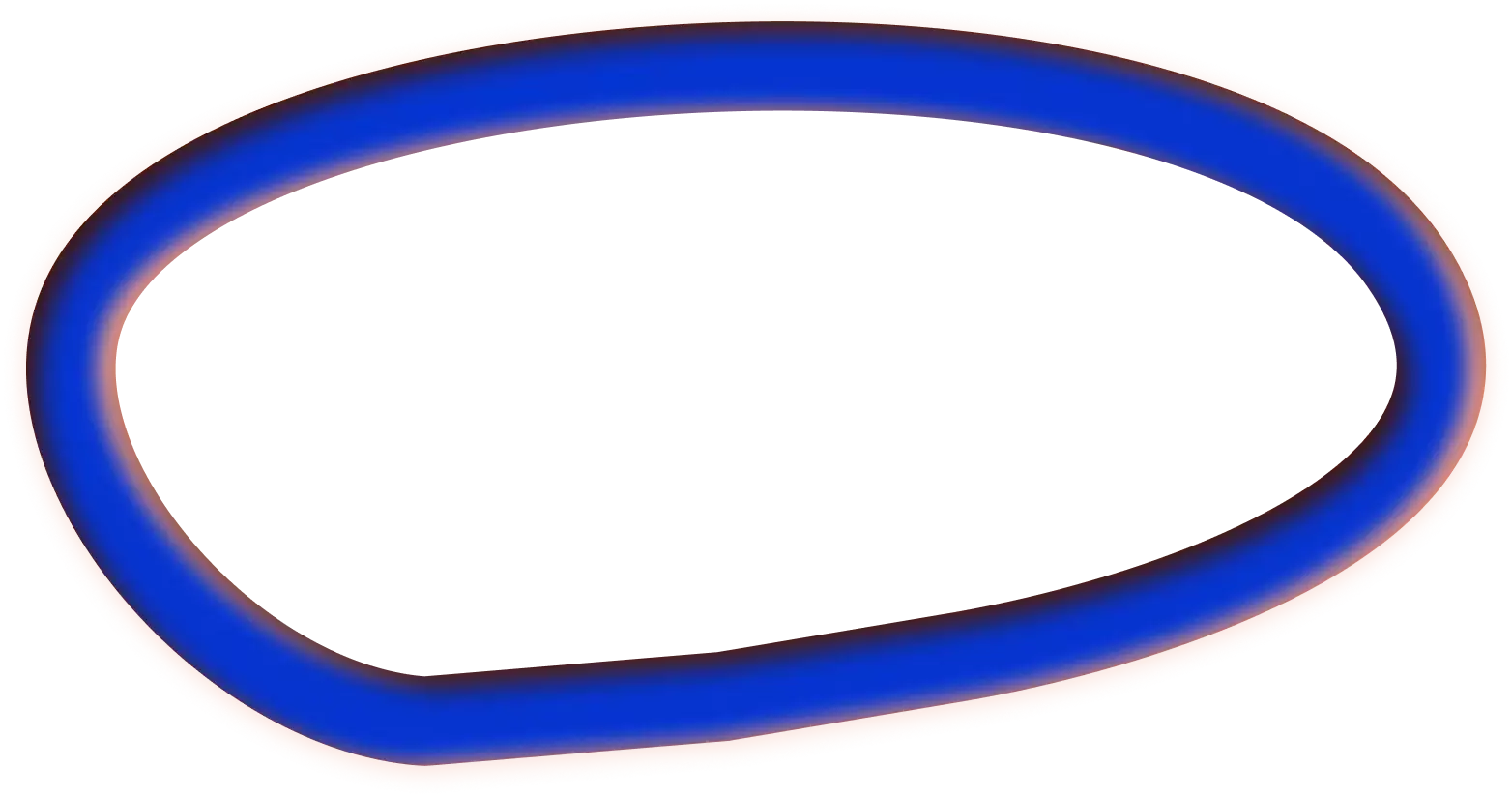 Past event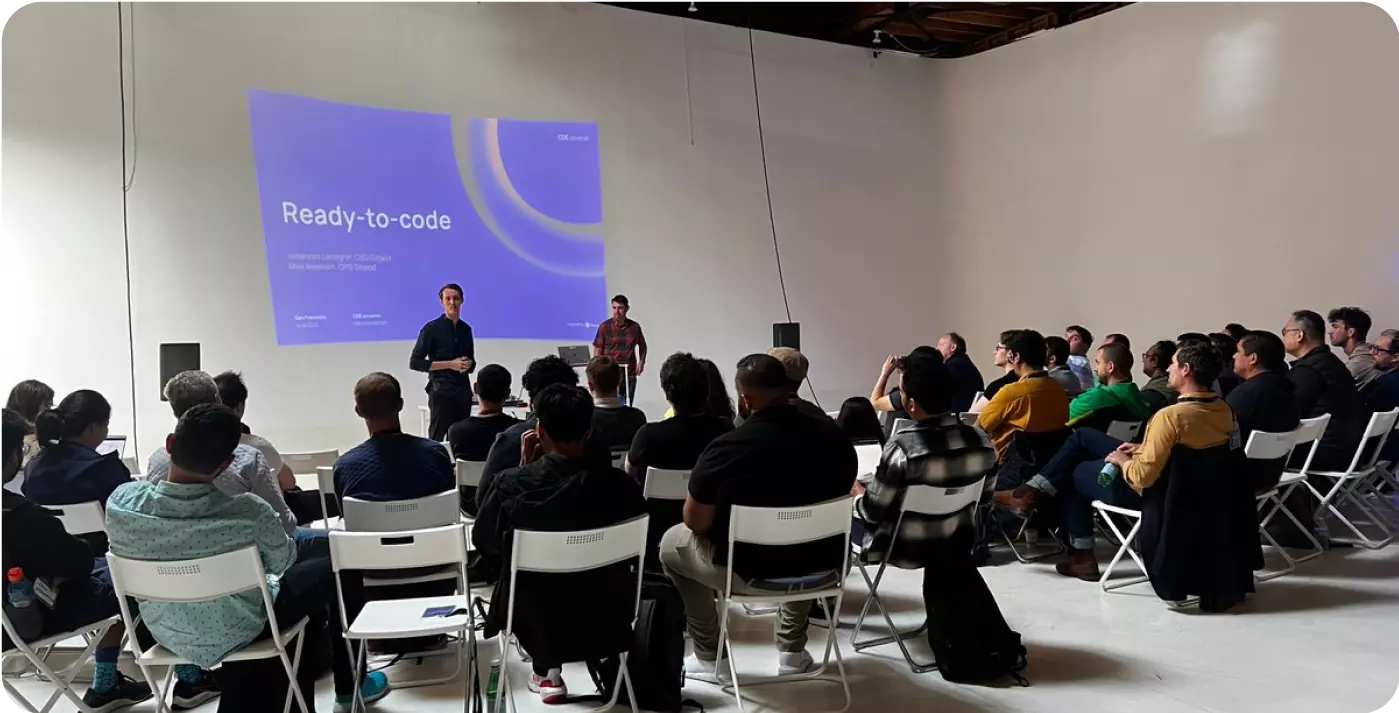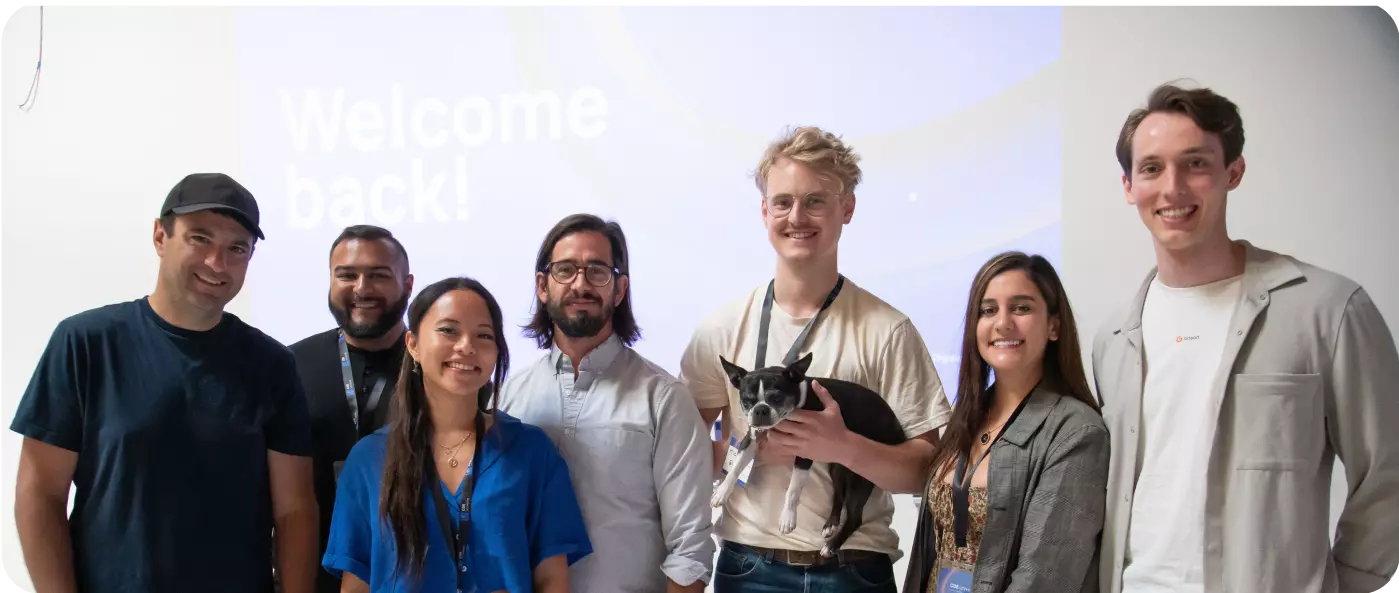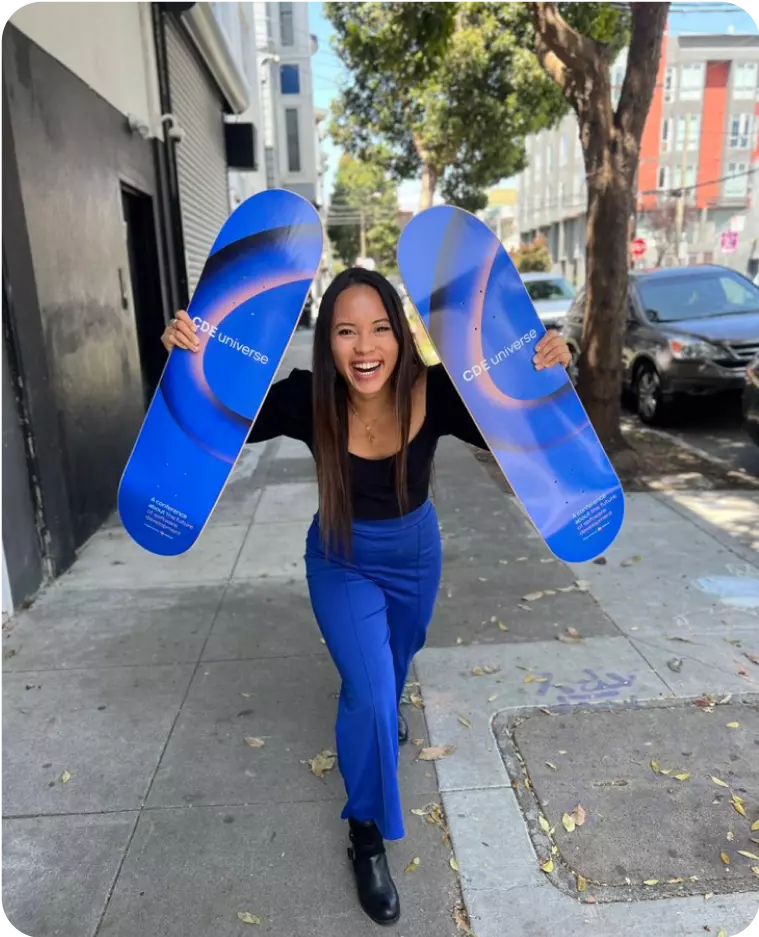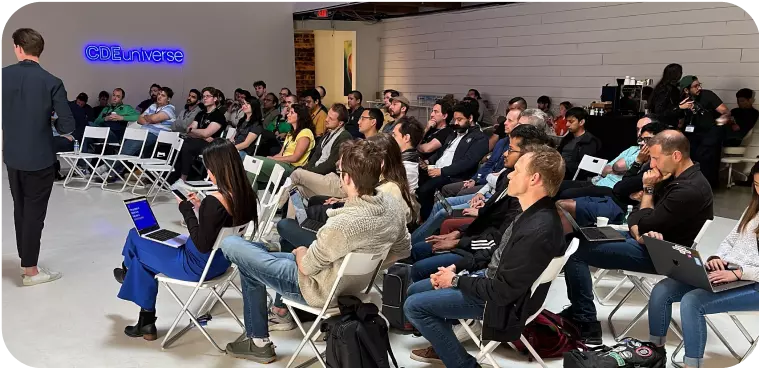 Discover Pebblebed
Located in the heart of the Mission, Pebblebed is a former production studio. Today, it serves as a community space for artists, tinkerers, and builders. Its interior is one-of-a-kind in San Francisco and was the perfect location for CDE Universe. Alongside the main room with the conference stage, there were several breakout areas to mingle and have discussions.
Fun, food & drinks
CDE Universe is about meeting the DevX community and forging lasting connections. Next to the talks, we had time for connection and fun (did someone say there will be skateboards?). We offered dinner (Thursday), lunch (Friday) and snacks and refreshments throughout the conference. We closed out the first day with craft beer, wine, and non-alcoholic drinks.
Partners

CDE Universe is supported by ecosystem partners.